Welcome.
Raison d'etre
Let us help you find your perfect new home. At L'Abri-Tanique, this is what we thrive on!
Since 1989 we've been supporting buyers of property from around the world, and the same team that provided this service in 1989 continues to do so today.
We have gained invaluable local knowledge over more than 30 years, and we have a thorough understanding of all properties listed with us.
We use this experience and our knowledge to match buyers to properties.
This is a core value of L'Abri-Tanique – applying our knowledge to meet your needs and aspirations.
At L'Abri-Tanique we offer so much more assistance than just a purchase or a sale.
We offer a bespoke personal service without the use of sub-contractors. We guide both buyers and sellers through the sales transactions, and we continue our support well beyond the signing of contracts. We are bilingual professional holders of the Carte Professionelle.
The centre of our expertise is Hesdin, in the beautiful 7 Valleys, and the communities, villages and hamlets within a 40km radius of Hesdin. With its stunning landscapes, rich history, exquisite local produce and markets together with a diverse cultural calendar, properties in the 7 Valleys are increasingly high in demand.
The region 'Hauts de France' is the gateway to Europe and we are only hours away from London, Paris, Brussels and Amsterdam.
We will work with you to ensure that the property you purchase or sell in the 7 Valleys meets your every expectation, and we will guide you on your journey to realise your ultimate goal.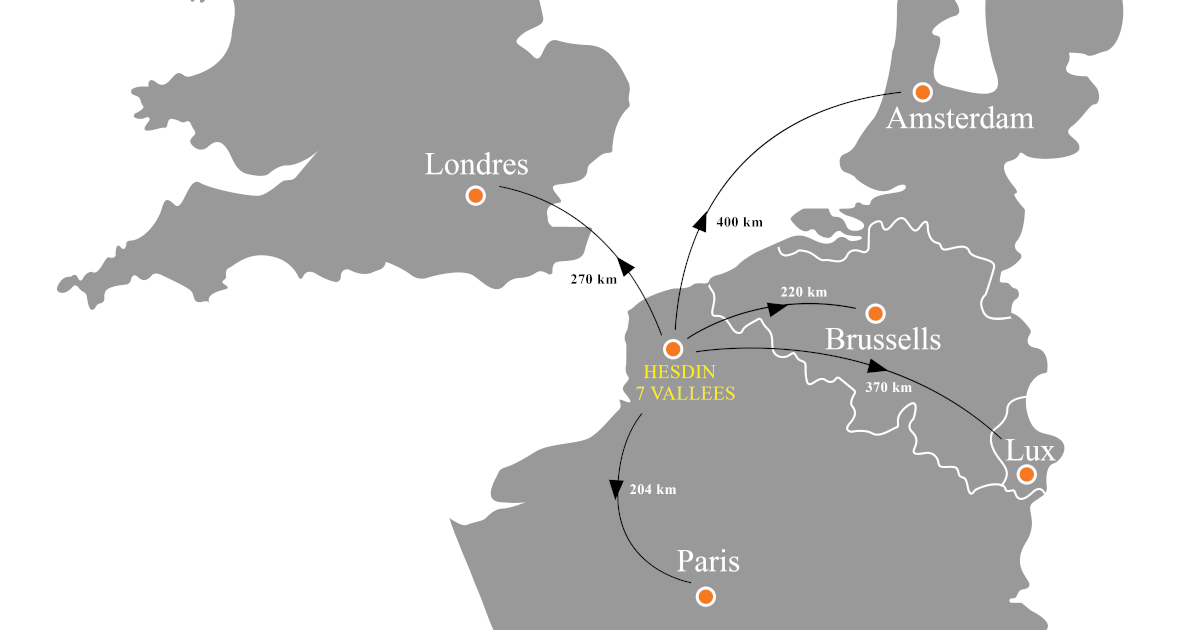 Most visitors rush across the North of France without a sideways glance at the numerous pretty farming villages, winding lanes and magnificent towns of St Omer, Hesdin and Arras.
Stop a minute and you will discover one of France's best kept secrets – a region full of hidden treasures with wooded hillsides and well-stocked trout streams running through the seven deep, lush valleys.
The Seven Valleys is a charming area, unspoilt and with a wealth of restaurants and vibrant markets, and is only one hour's drive south of the channel tunnel and ports of Calais and Boulogne. Ramble through the shady forests, picnic amidst wild flowers and abundance of oak, sycamore and maple trees in Hesdin forest, which is around 2500 acres. Great for ramblers and bike rides.
Admire the rolling countryside or stroll along the magnificent sandy beaches of the Cote d'Opale. Visit the trendy town of Le Touquet or wander among the sand dunes in Fort Mahon. Discover the charming villages with traditional fermettes and chateaux and historic battlefields including those of Agincourt and Crécy.
We have seven fantastic golf courses, canoeing, sand yachting and horse riding all within easy access.
Hesdin's town square becomes a bustling market place every Thursday morning where you can sample some of the local delicacies and fresh produce and includes a well stocked fish market and local cheese producers. The stunning town hall on the main square, with its elegant belfry, is now a UNESCO heritage site.